Too imposing. Won't even try.
No. No. No.
I refused to even consider it when my publisher asked me to write a 365-day devotional under the Too Blessed to be Stressed umbrella.
Seriously? You want me to come up with THREE HUNDRED and SIXTY-FIVE
different
readings, all about different topics, using different scriptures appropriate to each topic?
And each one 300 words or less? I can barely say my name in 300 words.
Uh uh. No way. It was a no-brainer for me. That mountain was w-a-y too big.
Scared my Fruits right off the Loom just thinking about it. Why, I can barely count up to 365.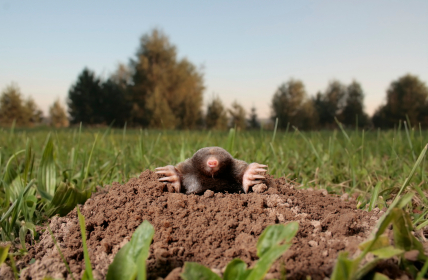 Now this is more my speed.
Then within the period of one week everything changed. Papa God stepped in. It was spring of 2015, shortly after I officially retired from my 36-year career as an occupational therapist to focus on writing.
I had just completed my
Too Blessed to be Stressed Cookbook
and was relaxing in the downtime (usually 4-6 months for most books) between submission of the completed manuscript and the month before the book's release when crazy-busy promotion begins.
I guess I got a little
too
relaxed. I started thinking, hey, now that I have more time, wouldn't it be nice to work on a longer-term project than the 3 months it usually takes to write a book?
And then two days later I ran across a Corrie ten Boom quote that rocked my world.
Now, this may not seem like such a big deal to you, but I'm a HUGE Corrie ten Boom fan (she's one of my all-time spiritual heroes) and thought I'd read every one of her many books. To find a quote that I'd never heard before was quite remarkable. It was about how we can grow our faith. And it seemed to be speaking directly to me:
"Attempt something so big that unless God intervenes, it is sure to fail."
Gulp. Those few words started working on me, boy.
The next day - the NEXT day - my publisher once again asked if I would consider writing a 365-devo under the Too Blessed to be Stressed brand. I positioned my fingers on my keyboard to immediately decline like I had before, but for some reason, those silly digits wouldn't move.
I wavered. Was Papa God trying to tell me something?
The next morning, my agent shot me an urgent e-mail asking why on earth he had a contract in his inbox for the 365-devo I swore I'd never, ever, in a million years tackle. I didn't know how to answer that. All I knew was that I was supposed to do it. I'd felt the holy elbow poke my side.
Then I sat down to write it.
I soon realized (after much head-banging and teeth-gnashing) that the only way to conquer this impassable mountain was to break it down into molehills. So I pulled out my calendar, circled the contracted manuscript due date, and did the math. In order to make my deadline, I'd have to spit out two readings every day, six days a week, for 6 months, allowing a week off for Thanksgiving, Christmas, and the impending birth of my twin grandbabies, and leaving 4 weeks at the end to self-edit and pull it all together.
So that's where I am now. 30 readings to go. The mountain peak is in sight.
I will readily admit dealing with a few panic attacks along the way, but mostly I've been awed and utterly amazed at the manna Papa God has provided. Time after time, I would be clueless about what my two ideas for the day would be - even as I sat down at the computer - and like manna in the wilderness, He'd somehow lay out just enough nourishment for that day, no more, no less.
Corrie was right.
It takes faith and scaling a few thousand molehills to get from here up to impossible.
"Nothing is impossible with God" (Luke 1:37, NIV).